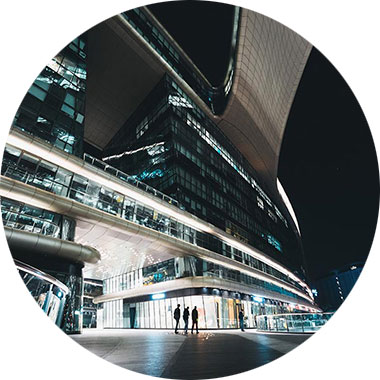 General
The site www.cralaw.com is property of Coelho Ribeiro & Associados, SCARL (CRA).
CRA is a limited liability partnership of lawyers, registered with the Portuguese Bar Association, under number 7/1986 and VAT number 501696962. The deontological rules by which attorneys and trainee-attorneys are bound to can be found and consulted at www.oa.pt. The partners, associate attorneys and trainee-attorneys also bear limited liability, under the provisions of article 99.º of the Bylaws of the Rules of Professional Conduct.
CRA – Coelho Ribeiro & Associados, SCARL
Av. Eng. Duarte Pacheco, Empreendimento das Amoreiras, Torre II, 13.º A
1099-042 Lisboa – Portugal
Tel: (+351 21 383 90 60)
Fax: (+351 21 385 32 02)
E-mail: cra@cralaw.com
Use of the site
The use of this site is governed by these Terms of Use and is subject to its full acceptance, whereby before accessing or using the site you should carefully read these Terms of Use. If you do not agree entirely with these Terms of Use you should not access or use this site. The access and use of the site and its contents constitutes acceptance with no reservation of these Terms of Use.
CRA reserves the right in its sole discretion to partially or totally modify, add or revoke, without prior notice, these Terms of Use. The Users should consult the Terms of Use from time to time to be fully aware of the effective version at each moment and in case they do not agree with them they should stop using the site.
Contents of the site
CRA provides the site exclusively for information purposes and not commercial-related purposes about CRA and its services. The information contained on this page is not intended to be an exhaustive description or a provision of any form of legal advice, neither does it waive specific legal advice to each particular case. No attorney-client relationship is established nor should the Users of the site act or refrain from acting based on any information contained on the site.
Despite all efforts undertaken for the information contained on this site to be the most accurate and recent possible, CRA does not guarantee that the information is constantly updated and accurate. The information is provided without warranty of any kind, express or implied, and may contain errors or omissions, failure to reproduce the most recent legislation and should in no way be construed as exhaustive. The contents of the site can, at any time and without notice, be modified.
The site contains links to other third party sites which are not operated or otherwise controlled by CRA. Its inclusion does not imply the acceptance or approval by CRA of the contents of those sites nor any kind of association to them.
Exclusion of Liability
CRA is not liable for any losses or material or personal damage that may derive from a direct or indirect use of information displayed on the site, being the User the sole and exclusively liable for all decisions taken based on that information.
CRA is not liable, including, without limitation, for possible errors or omissions or for results obtained from the use of this information, nor shall be liable for the content of other sites and pages however linked to this site.
CRA equally disclaims any and all liability for damage resulting from viruses which may infect the hardware, software, network and/or other assets of the User as a consequence of accessing the site or of downloads of content from the site.
Intellectual Property Rights
All content from this site are protected by intellectual property rights and copyrights or other related exclusive rights owned by CRA, including trademarks, logos or other property rights owned by CRA or its licensors.
The use of the site and its content does not grant any intellectual property rights and copyrights or other related rights to the User, who in return cannot, without written prior consent from CRA, reproduce, copy, distribute, transmit, transform, publish, modify, re-edit, update, send, export, totally or partially.
Notwithstanding, the User may access, download and reproduce the contents of the site solely for personal and non-commercial purposes. The User should however respect and include the reservation of CRA's copyrights and intellectual property rights in any viewings, downloads and reproductions made.

Coelho Ribeiro e Associados, Sociedade Civil de Advogados, SP, RL - © All rights reserved. Terms of Use - Privacy Policy - Cookies Policy

Coelho Ribeiro e Associados, Sociedade Civil de Advogados, SP, RL - © All rights reserved. Terms of Use - Privacy Policy - Cookies Policy