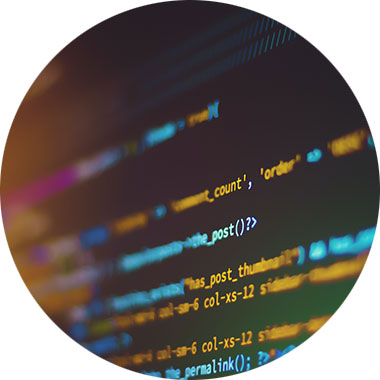 Last updated: May 2023
This Cookies Policy explains what cookies are, how they are used and why on this website.
What are cookies and what are they used for?
Cookies are text files and numbers that are stored on your computer, tablet or mobile phone (device) via your browser when you visit a website.
What types of cookies are there?
There are different types of cookies, depending on their duration:
Persistent Cookies
These are cookies that are stored in your browser on your device and are activated every time you visit the site again. They are generally used to direct navigation to the user's interests, allowing a more personalised service to be provided.
Session cookies
These are temporary cookies that remain in your browser until you leave the site. The information obtained by these cookies serves to analyse web traffic patterns, allowing us to identify problems and provide a better browsing experience.
As well as, depending on the purpose:
Strictly necessary cookies
They allow you to browse the site and use its features. Without these cookies, the site does not work properly, nor your requests can be fulfiled.
Performance Cookies
They are used for the purposes of creating and analysing statistics in order to improve the functioning of the website.
Functionality Cookies
They store the user's preferences regarding the use of the site, so that it is not necessary to re-configure the site each time you visit.
Advertising Cookies
They target advertising according to each user's interests, and can also limit the number of times they see the ad, helping to measure the effectiveness of advertising.
As well as according to their origin:
First Party Cookies
These are cookies generated by the site itself that is visited.
Third Party Cookies
These are cookies generated by third parties.
Our website only uses cookies that are strictly necessary, without which the site will not function properly. In accordance with the law, these cookies do not require your consent and are therefore activated by default.
Name
Type
Purpose
Duration
cookie_notice_accepted
Own cookies (WordPress.com)
Authorisation of the cookies policy
30 days
wp-wpml_current_
language
Own cookies (WordPress.com)
Choose your language on the site
24 hours
wordpress_test_cookie
Own cookies (WordPress.com)
Test if the browser has javascript enabled
until the browser is closed
wordpress_sec_*
Own cookies (WordPress.com)
User authentication in the backoffice
until the browser is closed
wordpress_logged_in_*
Own cookies (WordPress.com)
User authentication in the backoffice
until the browser is closed
wp-settings-*
Own cookies (WordPress.com)
User settings in backoffice
1 year
wp-settings-time-*
Own cookies (WordPress.com)
User settings in backoffice
1 year
wp-wpml_current_admin_
language_*
Own cookies (WordPress.com)
Choice of language in the backoffice
24 hours
To the extent that any personal data is collected via cookies, our Privacy Policy is applicable and supplements this Cookie Policy.
How to set and change cookie settings
You can disable cookies and/or remove all existing cookies through the help option of your browser as the procedure is different depending on the browser.
If you disable cookies the site may not function correctly.
For more information about cookies and how to disable them see www.allaboutcookies.org (available in English, French, German and Spanish).
Changes to Cookie Policy
This Policy may be changed at any time so please check the last updated date to confirm when it was last changed. Unless otherwise stated, changes to this Cookie Policy take effect on the date of the last update at the top of this page.
How to contact CRA
If you have any questions or concerns about our Cookies Policy, you can contact us at cra@cralaw.com.

Coelho Ribeiro e Associados, Sociedade Civil de Advogados, SP, RL – © Todos os direitos reservados.
Termos de Utilização
–
Política de Privacidade

Coelho Ribeiro e Associados, Sociedade Civil de Advogados, SP, RL – © Todos os direitos reservados.
Termos de Utilização
–
Política de Privacidade